Teacher
James Bretherton, is a bridge between two cultures.
Bristol-born, he arrived in Pilar de Horadada, in Alicante province, aged just four years old with his parents.
He went straight into Spanish kindergarten at four, by five, he started his formal Spanish school education.
Yet at home, he spoke only English and until the age of 12 only watched British TV. Brought up on Sky and BBC News, the Two Ronnie's, Only Fools and Horses, it ain't half hot Mum and Porridge, his humour is very British
White he speaks the Queens English better than most,  he views the world through Spanish eyes.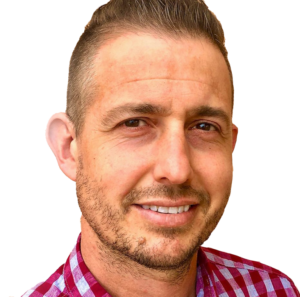 .
He received an English Language qualification at the highest level at the University of Murcia and then spent five years teaching English to Spanish students in both Murcia and Alicante provinces.
However, his bicultural background had already placed him in strong demand in the private language academies.
James launched his own school teaching Spanish to Engish speakers and has been running his classes for more than 16 years.
He takes pride in the fact that his methods advance his students at speed.