Serious about Learning Spanish, online ? – but need a better way
Over the last 16 years, Bristol born James Bretherton, who speaks the Queens English better than most, although a Spanish native, has stripped down all you need to know, delivering hugely refined and jargon free classes, teaching the basic structure of the Spanish language to English speaking adults in 50 lessons.
While he has a lot of students who attend weekly classes in Pilar de la Horadada on the Costa Calida in South-Eastern Spain, James has many more students undertaking his courses online www.jamesspanishschool.com
On completing the 50 core lessons, as you advance towards fluency, you will progress to Spoken Spanish practice lessons of 70-90 minutes of streaming video lessons, over time you will hear about fifteen different Spanish people from seven to 70 speaking Castilian Spanish.
So, what's it like?  We asked a British guy Dom who took early retirement and started classroom lessons with James, a year after moving to Spain.
Dom says 'I had taken a Spanish course in at night school in the UK and additionally did six months of lessons here in Spain; my wife is fluent, her parents are Spanish, though she was educated in England, so I had 'basic' Spanish, although it should've been much better!  
'But I wanted real fluency, so I started with James. Just over a year later, I completed lesson 50. Now I am in the third week of Year 2, spoken Spanish.
'People like me might resist the idea of starting from the beginning with James, figuring we know so much already. Actually, he is teaching you from 'his' beginning. In James' 50 core lessons, he teaches you the structure of the language.
'EVERY person in my class states that James is by far the best Spanish teacher they have ever had.
'One thing James does NOT do is cover ANYTHING on numbers, colours, days of the week, vegetables  etc. He says anyone serious about learning Spanish will already know this stuff. If they don't, they can't be that serious..
'Although it may sound heavyweight, James will undoubtedly make you laugh, but I thoroughly recommend his course if you are committed to being able to really engage with the locals.
'If you have a genuine desire to progress and learn to talk and more importantly be able to interact in Spanish you should go with James online,, as there is just no comparison.
'A particular highlight (and not just because you don't have to think much!) are James' cultural lessons. They are a great insight into the Spanish way of life. I've not heard anyone else offer this in a similar environment and they give greater depth to your understanding of the country and its traditions.'
While the first 50 lessons take a year in class, many online students finish that part in a couple of months (the record is three weeks) and then roll straight into the spoken Spanish course.
Watch his free demo (just a 10-minute taster) lesson at www.jamesspanishschool.com and then the spoken Spanish montage at https://jamesspanishschool.com/spoken-spanish-video-g1-a/
Now!!!
James Spanish School – fast track to spoken Spanish
The online option for James Bretherton's core course, the first 50 lessons, that qualifies students to start the intensive spoken Spanish course has provided a fast track to fluency.
In the Costa Blanca classroom, there is just a lesson a week, so many intermediate and advanced students were not keen to take a year before they could start on the spoken lessons.
But now those students who are not yet comfortable with full speed Spanish conversation can blaze through the core lessons, and they then can make huge gains in James Spanish School (JSS) spoken Spanish lessons.
Until now it has been typically taking two months, but now there is a new time record.
Michele (Shell) Butters, a retired UK Personnel Director now lives with her husband, Ian, in Spain.
She completed the core course, including tests, in 21 days. and is now well into the spoken section of the course.
She said today 'I have done a few Spanish courses online, mainly concentrating on reading and writing as I want to read, write and speak the Spanish language.
'It wasn't easy to train my listening skills. I can construct sentences but hearing and understanding longer conversations and questions have been my greatest challenge.
I knew that to make progress in the spoken language, I needed to find a native Spanish speaking teacher and found that James Spanish School (JSS) had a strong spoken Spanish course.
'In order to progress to James' spoken classes, I had to complete the 1-50 core lessons. Doing the first 50 lessons, I was averaging more than two or three lessons a day. During that time, I learned a huge amount. James simplifies things in a way that no one else does.
'James' explanation of the language gave me light bulb moments: where other courses had provided complicated explanations. James keeps it simple. For instance, the conjugation of the command verbs has been an eye-opener. Previous lessons had made them seem complicated. By contrast, James explained in just one lesson. Clearly and simply.
'Oh, and he speaks 'Spanish' Spanish and explains the Spanish culture as we go along'.
Bretherton said today, 'I talked at length to Shell a few weeks ago, as I always find feedback from students invaluable. I get plenty of that from classroom students every week and am actively seeking feedback from my online students. They, like Shell, may never set foot in my classroom.
'We have many students who start with us who did Spanish at school, night school or consumed textbooks, watched online apps, or tried (I shudder to even think about it) rote learning, private lessons, or gone to countless coffee mornings, but do not offer the level of Spanish they want. That is why those intermediate and advanced students come to me. Not just beginners.
'Time after time I see the overall problem is many have not been properly taught the core structure of the Spanish language. When they have that they need intensive drills to tune their 'ear' and to gain confidence and speed.'
Shell agrees 'With the online course, I could go at my speed and fill in the learning gaps. James modern Spanish has been an eye-opener, a completely different style of course from older Castilian Spanish books and South American usage.
'So, I would say to anyone; it does not matter if you have done several years of study- if you are not confidently fluent then start at the beginning, refresh, and then really progress.
'I am loving James spoken Spanish lessons. They are challenging, fun, informative with a great mixture of speakers of different ages and accents. The course makes you work, but that is why it is successful and why I can make progress in the spoken word that I was yearning for.
'Yesterday, I had a long conversation with my Spanish neighbour, explaining a project. Real communication!!'
You can watch a free demonstration lesson examples at www.jamesspanishschool.com for both the core lessons and the spoken Spanish lesson examples too.
The spoken Spanish video will give you a glimpse of how you will be able to shift from slow and painful to full spoken/hearing Spanish learning to converse at an ever-increasing speed.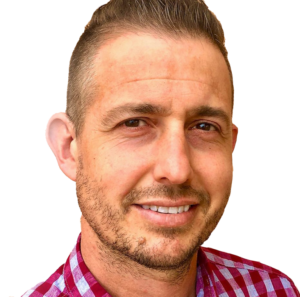 .
Online lesson details
Distance learning with James Spanish School
You can complete the first 50 lesson course online, from home, with streaming videos and study notes delivered remotely and then move onto the spoken Spanish course
With online tests confirming progress, this initial 50 lesson course can be completed with as much speed or leisure as you wish. We have some online students completing the full first-year course in less than a month ahead of Spanish holidays or a move there, but others aim to complete the course in a year or more.
The average online lesson length is 45 minutes, that equates to over an hour in the classroom, as there is no whiteboard scribbling from, and no extensive notes being written up by students.
Each block of 10 lessons includes the coursework in both PDF and word format for easy printing. For active students, the lessons can be re-watched as many times as you like, there is no time limit for them.
The course curriculum and index are provided with the lesson blocks. The index allows you to hone on subjects in past lessons for revision. 
There are tests to be completed to assess your progress and homework on certain lessons that need you to practice to get the concept. Not all lessons have homework, but the further you get in to the course the more homework there is, it is corrected on the next video lesson so no need to forward it to me.
The first block of ten lessons only has a test at the end, the last block of ten has homework every lesson!
You can then moved onto the intermediate and advanced spoken Spanish lessons.
To see what is ahead of you, you can look at a short demo on the spoken Spanish lessons. To see that click here
Spoken Spanish
The videos are streamed to you, so they take up zero space on your internet device so you don't need the 400 gigs of hard drive space they occupy, but you can still replay them time after time.
To study remotely, you need reasonable broadband speed and a tablet or a computer ideally. However, some of our students watch streaming video lessons on their smartphones.
A printer to output the downloadable notes is handy. However, some students prefer to handwrite the notes as part of their learning routine.
Online lessons cost €5 each in packs of ten or €225 (less than £200 at current rates) for the 50-lesson online course paid in advance.  
You can pay with a credit or debit card, on the website for your first pack, and you can watch the intro video inside 24 hours.
You can order course lesson blocks, either the first ten lessons or the 50 lesson block here.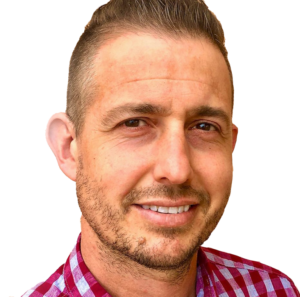 .fu